Our Recent Work
We're very passionate about every project we take on and love working with our clients to bring their brand to life.
Website Design
St. Matthew's Catholic Church
St. Matthew's is a local Catholic Church in Phoenix, AZ. They needed a website makeover. After reviewing the existing website and content it was determined it would be best to build a completely new website from the ground up. The challenge was to give the new website a modern presence that engaged the existing members of the congregation while attracting new members and respecting its significant heritage in the community. We created a responsive website using HTML5, CSS3, and JavaScript that would allow visitors to view the website on any device with all of the content adjusting to fit screens of various sizes, providing a seamless user experience.
Functionality Modeling
User Experience (UX)
Information Architecture (IA)
UI Design Rollout
Responsive Design
Web Development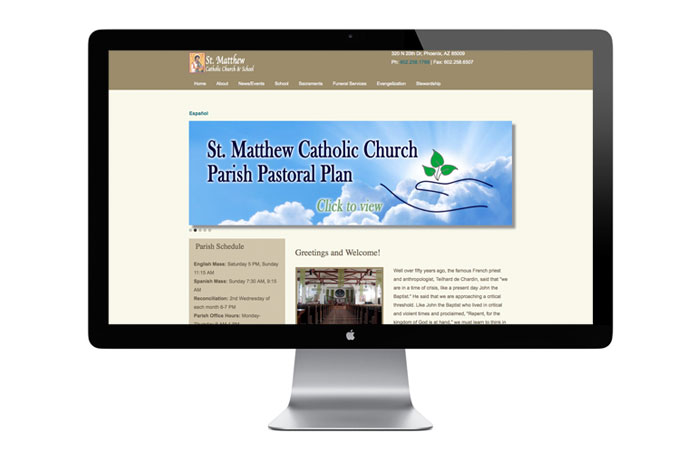 Click to view the website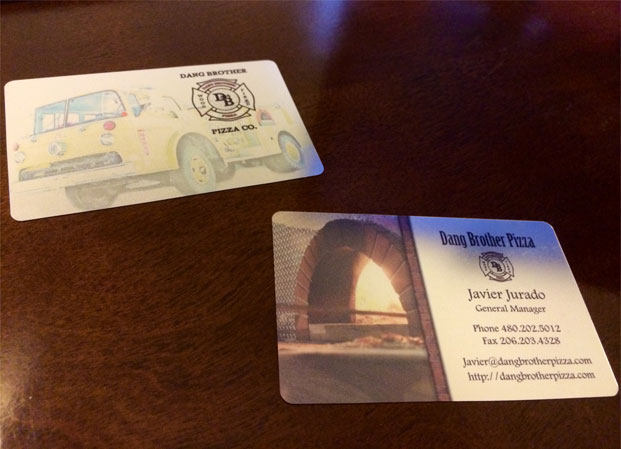 Click to enlarge
Business Card Design
Dang Brother Pizza
Dang Brother Pizza is a mobile food vendor that uses a wood fired, brick pizza oven on the back of a 1974 American LaFrance firetruck. The company originated in San Diego, CA and branched out to Arizona. We were contracted to design business cards for the Arizona vendor. The logo was already created so we were asked to take creative liberty keeping in line with their brand for the overall design of the card and information. We ended up going with a silver plastic card stock to add to the design and feel of their firetruck food truck. If your interested in hiring them for an event (their pizza is delicious by the way) here is a link to their website.
Information design
Image editing & layout
Print
---